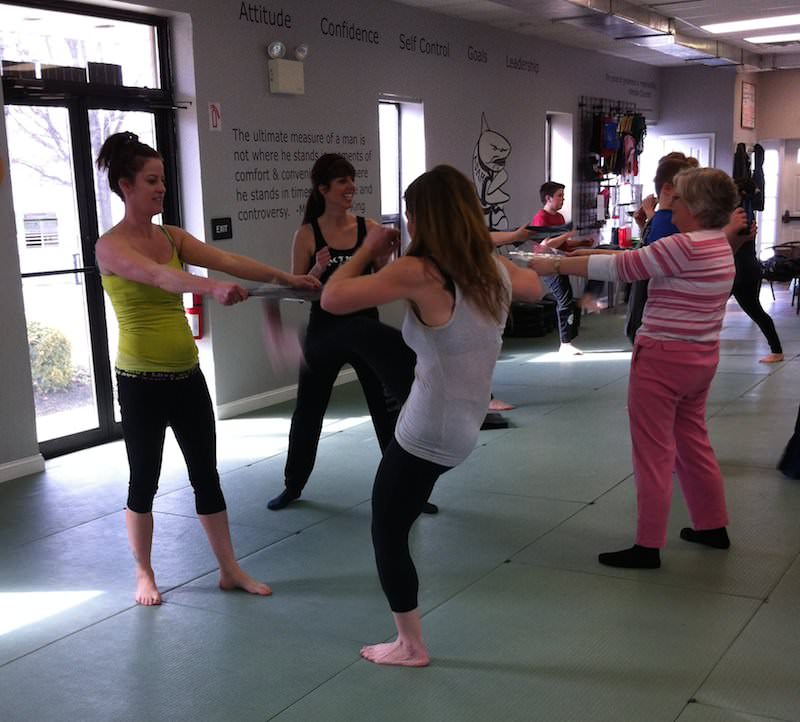 Action Karate Plymouth recently hosted its annual free Women's Self-Defense Workshop and the event continues to be as popular as ever.
The Workshop is open to all women in our local community and is a fun, high-energy, empowering presentation of the latest and greatest modern self-defense awareness and training techniques.
Over 40 women of all ages participated and had chance to learn from our instructors and practice some techniques they learned!
Action Karate Plymouth hosts a number of special events throughout the year – we hope you can join us for a future event!