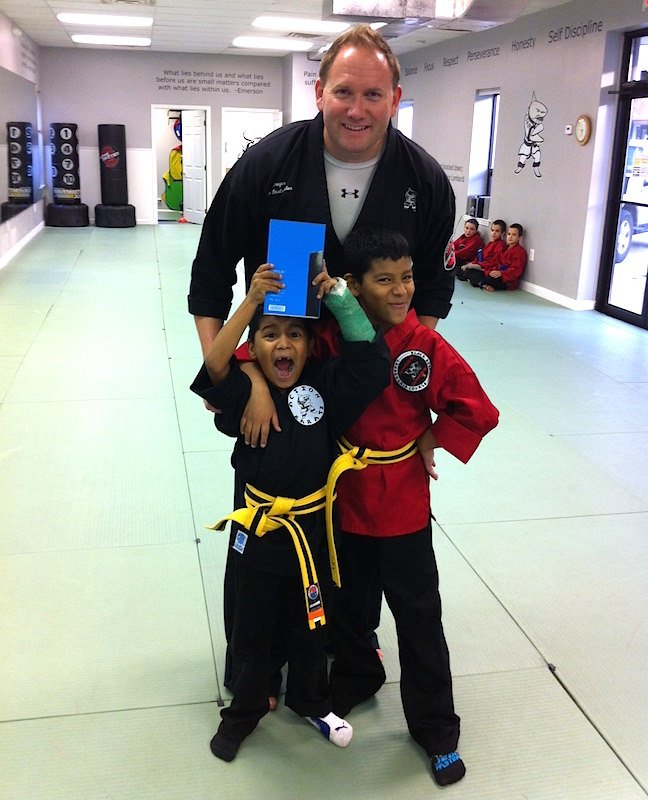 All September long, Action Karate Plymouth held a contest to see who could bring in the most buddies throughout the month.
Congrats to our winner Hantuan C. – he brought in 17 different buddies during the month and won a brand new Nexus 7 tablet! As you can see, he was pretty excited!
Stay tuned for more contests throughout the year at Action Plymouth!