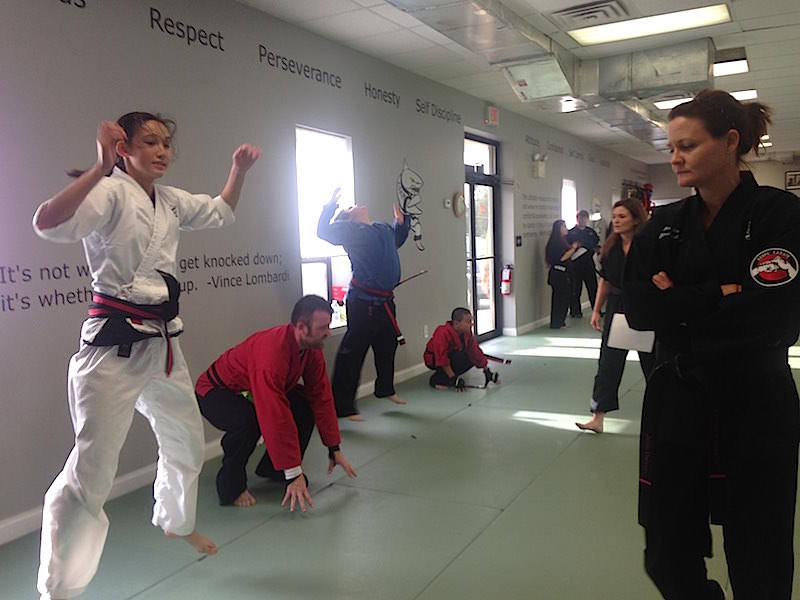 Before students at Action Karate Plymouth Meeting take their Black Belt test, we make sure they're as prepared as possible with a Pre-Test!
The full test is a large public event where students test for their varying degrees of Black Belt along with dozens of other students from across the entire Action Karate Organization.
The Black Belt Pre-Test is run typically four weeks prior to the Full Black Belt Test. The Pre-Test is private and held exclusively at Action Karate Plymouth. This private pre-test is used to evaluate the readiness of each candidate and their likelihood of success at the full test.
The most recently Black Belt Pre-Test was held on Nov. 8 and students were tested on everything in their curriculum as well as performing an intense physical workout/test.
To the students who took part – thank you! We hope you feel more prepared for the full test.
To those just starting your journey – or are interested in karate for the first time – contact us today for more information!
Black Best Pre-Test Photos