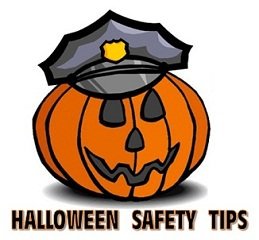 Halloween is one of the most fun nights of the year for the whole family. Kids get to dress up in costumes, collect candy, and have a blast with their friends. Sometimes even parents get involved in the festivities!
However, this is also a great time to teach your children about being smart and safe. Everyone wants to have a fun-filled Halloween, but with all of the excitement, we sometimes are not as careful as we should be.
Action Karate Plymouth has compiled 10 Halloween safety tips which are a great way to ensure that your holiday is as fun as it can possibly be!
1. Try to Trick or Treat while it is still light outside.
2. Plan your route with your family ahead of time. Pick streets that are well lit.
3. Trick or Treat with a parent, older sister or brother, or with a group of children.
4. Carry a flashlight and use retro-reflective tape on your costume so you can see and be seen easily by cars.
5. Wear a costume that makes it easy for you to walk.
6. A face mask will keep you from seeing well – try using make-up instead. If you must wear a mask, take it off before you cross the street.
7. Cross at corners and curb the urge to cross the street between parked cars.
8. If there is no sidewalk, walk with the road on your right.
9. Wait until you get home to sort, check and eat your treats.
10. Stay away from animals, they may be frightened of your costume.
At Action Karate Plymouth wish everyone a safe, fun and enjoyable holiday!
Looking to dress up and start the party early? Join us for our Halloween party at our studio on Wednesday, October 26th!